This salad works great as a side dish and is super easy to make. Sliced onions, chopped tomatoes and a balsamic vinaigrette give this salad an incredible flavour and texture.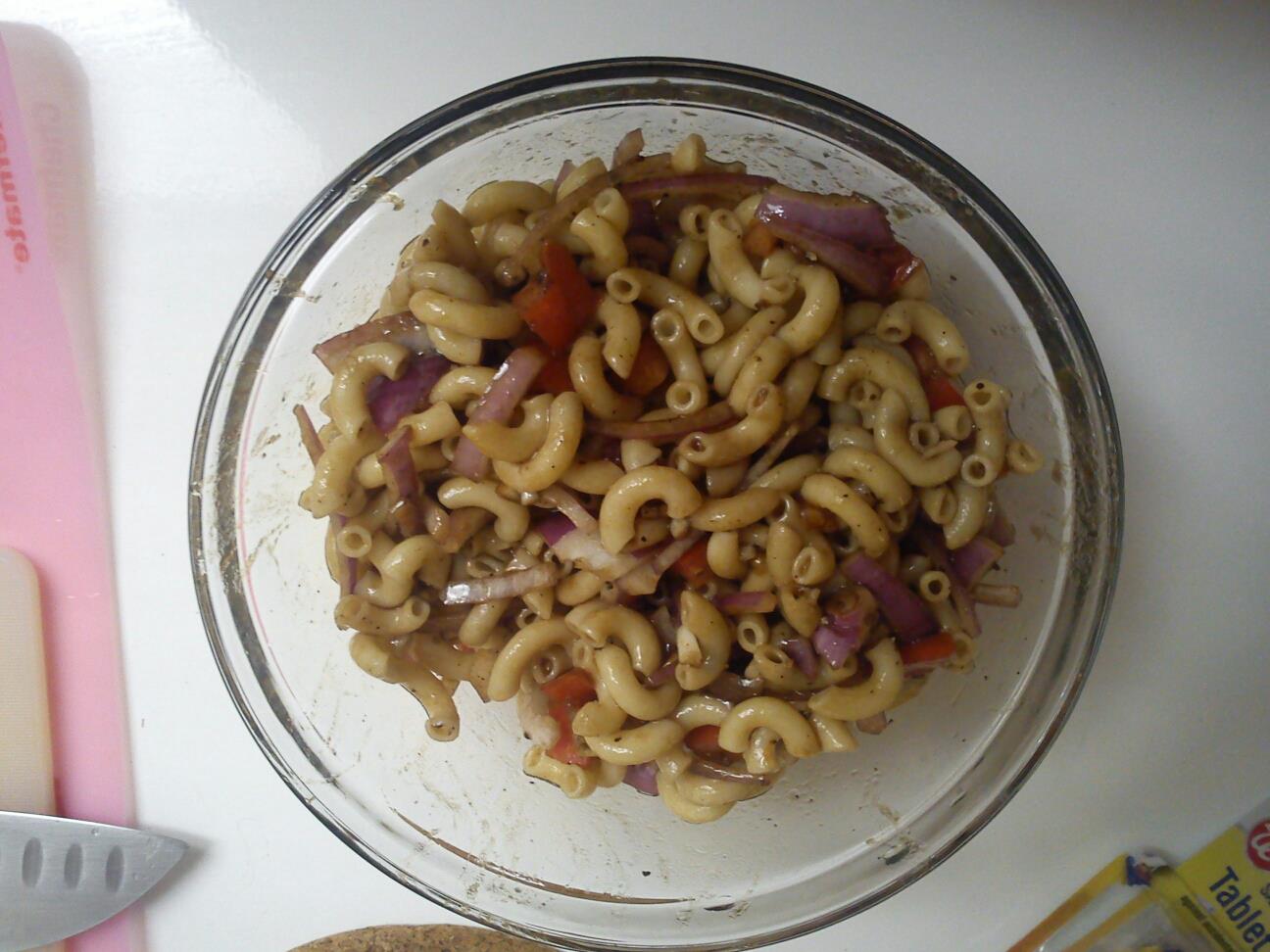 What you'll need:
1/3 lb of macaroni – cooked al dente
1 small onion – thinly sliced
1 small tomato – cored and diced
1 clove garlic – minced
2 tbsp balsamic vinegar
1/2 tsp sugar (optional)
1/2 tsp freshly ground black pepper
1/2 cup extra virgin olive oil
salt to taste
How to make it:
Cook the pasta according to the package directions in salted water. Drain, cool and refrigerate for at least 2 hours
In a bowl, mix the garlic and balsamic vinegar. If you like, add the sugar to round out the flavours.
Mix in the salt and half of the pepper.
Slowly drizzle in the oil, whisking continuously till you get an emulsion.
Toss the pasta, onions and tomatoes with the rest of the pepper.
Toss the dressing with the pasta and serve.
Spice it up:
You could also add sliced olives or cooked artichoke hearts and it will taste great. Just remember to cut down the salt in the dressing. You can also add chopped basil leaves to the salad.